I hate cold weather.
And that's a fact. Even though it doesn't even snow where I am. But, it's getting colder here, and I'd figure I'd do this tag because it's seasonal and sounds fun!
Thank you to Erin @ Reading on a Star and Cherelle @ A Bolt Out of the Book for tagging me to do this!! Be sure to check out their blogs as well, they're both so sweet 💖
And I'm back!! It's been two weeks since I've posted, but finals are over and it's finally winter break! ❄️
Rules:
Thank the person who tagged you and link to their post.
Display the banner (copy and paste).
Link to the original creator: Erin @ Reading On A Star!
Answer the questions!
Tag however many people you want!
Questions:
⛄ Snow Day – What's your "comfort" book?
To be honest, I almost never reread books. But one of the books I do reread is Geekerella by Ashley Poston! I love so many things about this book–the characters, the storyline, the romance, and everything else. I've read (and reread) this book a few times, and every single time I read it, it always manages to make me cry (I'm soft, okay).
😇 Snow Angels – What's a book that you love so much you would want to be buried with it (a little morid, but…)?
I'd probably have to choose The Weight of the Stars for this one. I literally finished this one yesterday, but I loved it so much (read it!! you won't regret it). There's sapphics, space, and one of the best cast of characters I've ever read about! I laughed, I cried, and then I had my heart broken 🥺 Thank you, K. Ancrum, for doing this to me.
Read my screaming about this book here!
🧦 Warm Socks – What's a book that makes you feel warm inside? (The fluffiest, cutest romance you've ever read?)
The Boy Who Steals Houses!! One of my all-time favorites! There were some dark parts, but Sam and Moxie's romance was just so cute!! The serotonin AHHHHH.
☕ Hot Cocoa – What winter-themed novels have you previously read?
I don't do seasonal reading, and I haven't read a winter-themed novel in… a while 😳 (either that or I don't remember it). So, I'd have to go with Wintersong by S. Jae-Jones. I read this about two years ago, and I loved the atmospheric writing, but it was about average for me.
🛷 Sledding – What's a book with the best plot twists? Who's an author that always keeps you on your toes?
This definitely has to be The Poppy War trilogy by RF Kuang. I was hooked from the very beginning, and it didn't let me go. I'm now on The Dragon Republic, and it's so. good!! I have no doubts that this will completely destroy me.
🧥 Ugly Sweaters – What's a book with the ugliest cover?
Please, why. I don't want to download this ugly cover into my media library (I didn't have to, I copy and pasted it!).
And the winner of the Year's Ugliest Cover goes to Midnight Sun! I haven't read Twilight yet, but as the next book in the series comes out, the covers keep getting uglier and uglier. And someone please tell me how a (rotting?) pomegranate is supposed to be aesthetic?? And I've heard so many bad things about this series, so an instant no from me!!
🎥 Movie Marathon – What's the last book you binge read?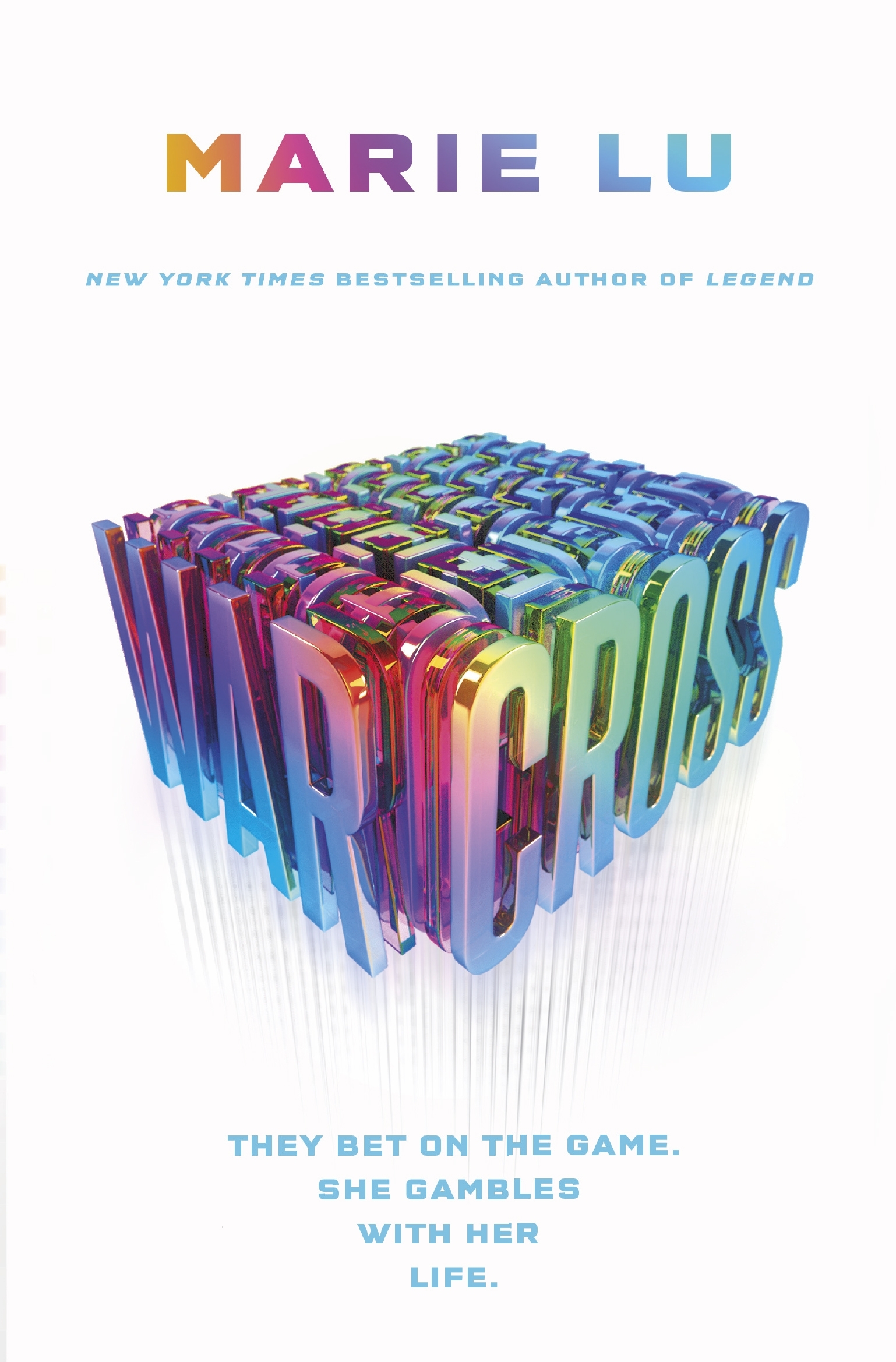 I'm trying not to put the same books, so I'm going to go with Warcross by Marie Lu. The first book I read in a whole afternoon, but the second book took me much longer (a few days). I'm not usually a fan of virtual reality/video games in books, but I loved this one!
🎅 Letter to Santa – What's a book that's on your wishlist this year?
Of course it had to be These Violent Delights. Even though there are so many books being released, I've been waiting for this forever. 1920's Shanghai! Gangs! A monster! And there's a mostly Asian cast–I NEED IT.
I tag:
becky @ dusts of magic II ahaana @ windows to worlds II isabella @ all you need is love & books II trinity @ allegory of words II ruby @ ruby rae reads II prutha @ the confessions of a music & book addict II kaya @ a fictional bookworm
Feel free to do this even if you weren't tagged!!
what's the last book you binge read? do you reread books?? what are your holiday plans this year?